Best Small Business Blogs In Australia 2023
Welcome to SmallBusinessLoansAustralia's annual
 Small Business Blog Awards. 
We have scanned through dozens of Australia-facing SME blogs to give you a list of what we believe are the
Top 10 Blogs for Small Business.
These blogs will help you nourish your small business and turn it into a lean, mean, profit-yielding-value-providing machine! Learn how to create efficient business plans, secure funding, recruit employees, and manage the operation through ten of thousands of in-depth guides these blogs consist of.
View our selection below:
Created by Dr Greg Chapman, who has a background as a professional speaker, the Australian Small Business Blog is an excellent resource for small business owners. Each post has information that business owners can actually use, such as how to avoid disasters in HR and tips for appointing managers. This is an excellent blog for anyone who wants facts, advice, and tips from someone who is an expert with small businesses in particular. You can learn a lot from every article and even talk with other business owners in the comments of each post. Signing up for the e-mails is recommended in case you don't want to miss anything.
Stay connected:      
For a wide range of articles about owning a small business, Inside Small Business is a great site to reference. Some excellent articles to take advantage of in the technology and marketing sections are incredibly helpful to small business owners who want to make more of their social media presence. The news articles are just as important to keep up with, as they have a lot of information about what's happening with large and small businesses worldwide. The search button at the top of the site makes it easy to search any information you're looking for.
Stay connected:      
Created by experienced business banker Neil Slonim, The Bank Doctor offers personal advice for small business owners who otherwise wouldn't be able to afford expert business advice. For those just learning the ropes of financing their own business, the resources section of the blog is worth looking at. It gives insight into debt, banking terms, tips for saving money, and more. Being a blog that's not for profit, this is one of the most authentic blogs to get advice about succeeding in the business world from someone who genuinely knows what they are talking about.
Stay connected:  
Small Paper Things is hands down one of the best blogs for honest advice about digital marketing. Written by Kate Cook, the posts here go in-depth on some topics that you won't find on other small business blogs. This includes digital marketing advice and information about creating a successful website. There are also expert tips for marketing that you can use in real life because they're based on her expertise and experience. If you want to connect with other small business owners, there's a link to her Facebook where you can discuss marketing strategies with others.
Stay connected:      
Home Business Today is designed to help small business owners in Australia learn about the newest information in the industry. While the information is certainly useful, one of the best things about this blog is that other business owners are able to share their own content so they can contribute to the community. This can give readers perspectives from all types of business owners with varying degrees of experience and success. Whether you're in the technology or fashion industry, there are articles and posts you're going to find helpful on this blog.
As one of the top Australian Business Blogs, Kat's Insight has a diverse range of useful articles for all business owners. One of the best parts about her blog is that you can click on your industry so you only see articles that apply to it. With an extensive business technology and marketing background, Kat's articles are truly useful for readers and can help them make more of their next moves in business. The tech section of her site in particular has a lot of humour-filled articles that are still packed full of lessons and advice about building a better business.
Stay connected:  
Although a blog that seems to be bare-bones with its design, Zero Budget Marketing is a great financial resource for small business owners. The blog posts, which are geared towards helping readers increase their revenue through smart marketing changes, are easy to read while still being packed full of information. Maintained by marketing consultant Kimberly Palmer (who has 20 years of marketing experience), the content here is based on experience while still using creativity that rolls with the changes in technology and marketing today. Don't forget to stop by the web marketing section for some great articles about marketing smarter.
The Australian Business Times blog is a suitable resource for business owners with years of experience and those just starting up. The Australian Business Grants section in particular is very useful for those who are just getting started, as it lists grants that are available to help potential business owners save money as they are getting started. Beyond this, you'll find a lot of great articles on this blog with tips from guest bloggers who are also experienced business owners. While this isn't as personalized like other business blogs are, it does have useful news articles as well as reports on what's going on in marketing and business.
Stay connected:  
If you own a small business and have questions about marketing, branding, technology, or even finance, The Web Warriors is the blog for you. There are articles about almost every aspect of business you could want, including an area where you can jump in and ask your own questions. Even new business owners can find resources, as there is a lot of information about getting started, setting up a domain, and creating a logo. Don't miss this website if you're just getting started; it can be a lot of help.
Stay connected: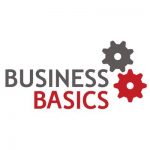 A blog maintained by the consultancy firm Business Basics, you can reference this blog when you're looking for small business tips and helpful information. Here, you'll find information such as tips for keeping your business plan up-to-date and how to put together benefits packages. There's a broad mix of topics that the experienced owners of Business Basics, including human resources, leadership, planning, training, quality management, and business strategy write. These offer expert insight rather than just copy and pasted information, with personal advice given in the mix.
Stay connected:  
---
Congratulations to everyone who made the list! If you want to support us and let others know about your achievement, you can simply copy and paste the code below in your sidebar and the bellow badge will show to everybody who visits your website.